Toiletries
We stock a wide range of toiletries from popular brands that will make you look, feel and smell fantastic including, Scottish Soaps, Heathcote & Ivory and Cath Kidston toiletries.
Quintessentially British brand, Bronnley, make all their luxurious toiletries in Britain and work with the RHS on collections such as RHS Sweet Pea and the RHS Natural Gardener's Therapy range. We also stock a selection of their finest floral fragrances, including Lily of the Valley and Pink Bouquet.
The Somerset Toiletry Company offer excellent value for money with their popular 'Any 3-for-£10' deal on the 'AAA' floral bath and body toiletries collection. Drawing on colours and fragrances from the rich flora of the countryside, these include White Jasmine, Lavender, Orange Blossom and Rose.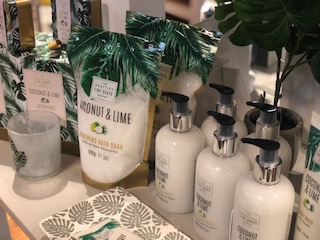 View more related categories in this group